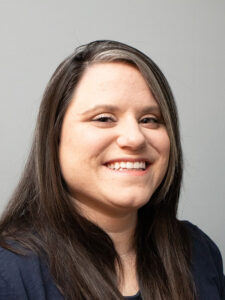 Rebecca graduated with a Bachelor of Science in Dietetics from the University of Central
Arkansas where she also completed her Master of Science in FACS (what does this stand
for?). She completed her Internship at Southern Regional Medical Center in Atlanta,
GA. She has been a Registered Dietitian since 2014. She is licensed in the state of
Arkansas and holds specialty certification as a Certified Nutrition Support Clinician. She
is a current member of the America Society for Parenteral and Enteral Nutrition and the
Arkansas Academy of Nutrition and Dietetics.
Powell was the former head of WIC for the SE Region of Arkansas. She also worked for
Covenant Keepers Charter School to develop the National Nutrition School Breakfast
and Lunch program.
Powell has provided nutrition education and support for prenatal infants through the
aging adult in such vast areas including critical care, transplants, dialysis, telemetry,
OB/GYN, Inpatient Rehabilitation, Oncology, and in an outpatient setting as a nutrition
counselor. Her role has included assessing the nutritional status and providing
individualized nutrition care plans, developing workplace wellness media and nutrition
science seminars, nutrition education, lab monitoring, skin/wound monitoring, and
monitoring enteral and parenteral nutrition for the critically injured.
Powell is currently employed with US Renal Dialysis Center in Central Arkansas and
maintains a private consulting business in collaboration with VP Medical Consulting.